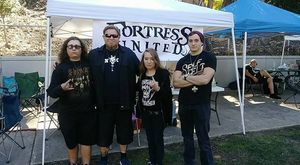 After a stretch of this year off, followed by months of preparation, Fortress United is back! 
Hayward rocked as always! Thank you for giving Rusty such a warm welcome! He did an amazing job stepping out of his comfort zone and bringin' the lead vocals to make our performance possible. We love you, brother!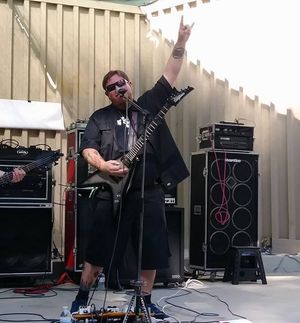 We want to thank Bands4Bands for having us out again this year at MetalFest and allowing us to share the stage with so many great bands! 
We've said it before and we'll keep sayin' it: Fortress United wouldn't be able to do what we do without the help and support of our AMAZING F.U. Family!!! We would like to welcome Sin Cal Industries to the Family. They did an incredible job on our new banners and decals as well as pitch in with so much work behind the scenes! We look forward to all the future brings! Thanks again to all who came out and supported over the weekend!! Until next time! \m/