"

We become more, once we attain a common goal and combine our strength!!"
— Call to Arms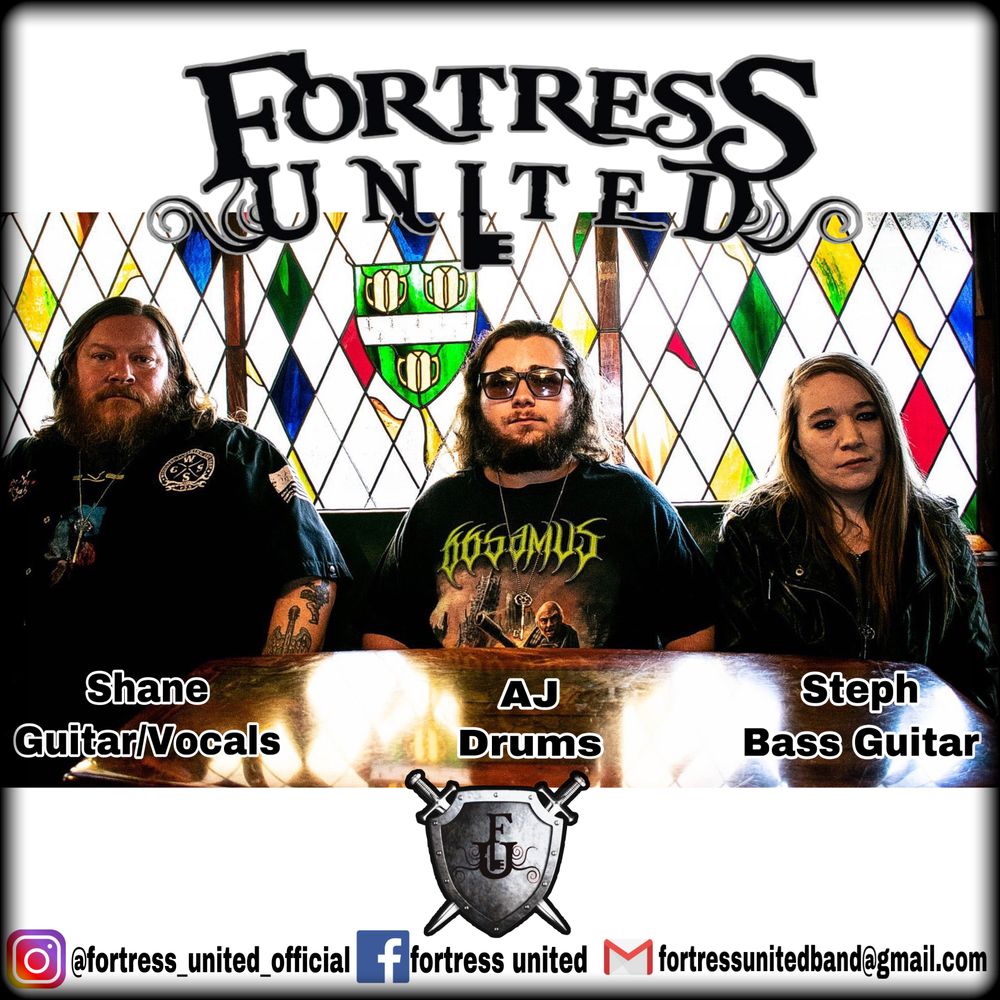 Fortress United
Originally formed in 2015 by brother and sister, A.J. and Stephanie Liedtke, in Manteca CA.
With influences in Power, Thrash and Traditional Metal the band has a sound that's as eclectic as the members!!
The current lineup have been together since 2017 and released their new EP - Call To Arms in May of 2019.
The band has been busy perfecting their craft playing live shows, and have been fortunate enough to share the stage with countless talented musicians and bands like Hatriot, Hemlock and Tantric among others!!
Press Photos